NEW LOOK,
IMPROVED RECIPE
DUTCH lady, BETTER THAN EVER
THE IMPORTANCE OF MILK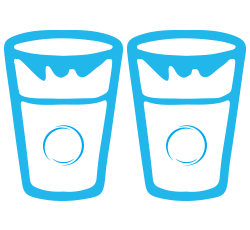 57% of boys and 62% of girls are not getting enough calcium every day1
---
Dutch Lady milk is high in calcium, which supports the development of strong teeth2 and bones2.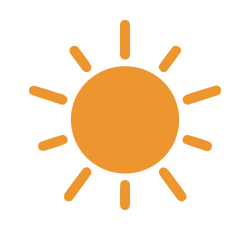 43% of boys and 60% of girls are Vitamin D deficient1
---
Dutch Lady milk is packed with various micronutrients, including Vitamin D, which helps bodies absorb and use calcium and phosphorus.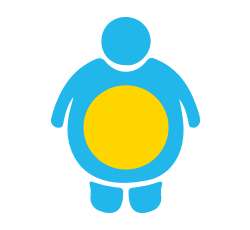 Childhood obesity has been a persistent problem in Singapore for the last 2 decades1
---
Research suggests that drinking milk in the morning can help you feel fuller longer3, encouraging you to make healthier nutritional choices later in the day.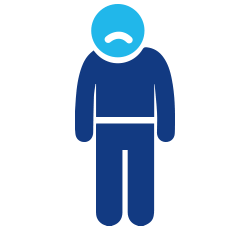 Eating habits that develop at an early age may continue throughout the life course and are likely to be major determinants of subsequent risk of morbidity4
---
Getting enough protein every day is important for their physical growth and development5, as well as to fuel their daily activities
MILK Nutrition
Dutch Lady Milk is packed with essential
nutrients1 that support various bodily functions: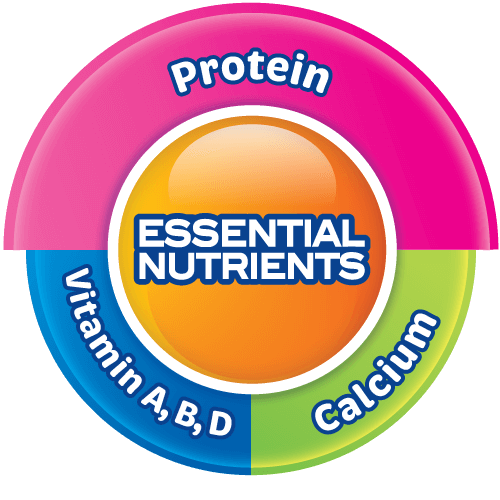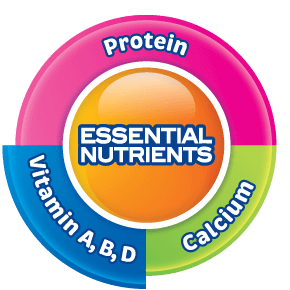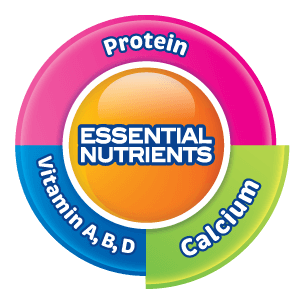 Protein
Protein helps build and repair muscle tissue so that our bodies work in good condition

Protein functions as the building blocks of bones, hair, teeth, and nails in our bodies

Protein deficiency can cause loss of muscle mass, compromised health, and may inhibit proper growth in children2.
Vitamin A

Vitamin A allows our eyes to function properly and helps us stay focused and alert, both at school and at work.

Vitamin B2

Vitamin B2 supports the release of energy from carbohydrates, fats, and proteins.

Vitamin D

Vitamin D aids the absorption and utilisation of calcium and phosphorus.
Calcium
Calcium is the key for the growth and development of strong bones and teeth for children, and helps adults maintain a healthy bone mass for an active lifestyle.
OUR
IMPROVED RECIPE
PACKED WITH PROTEIN
Helps in tissue
building and growth
MORE CALCIUM
Helps build strong
bones and teeth
TASTIER THAN EVER
Enjoy the rich, creamy taste
and the benefits of milk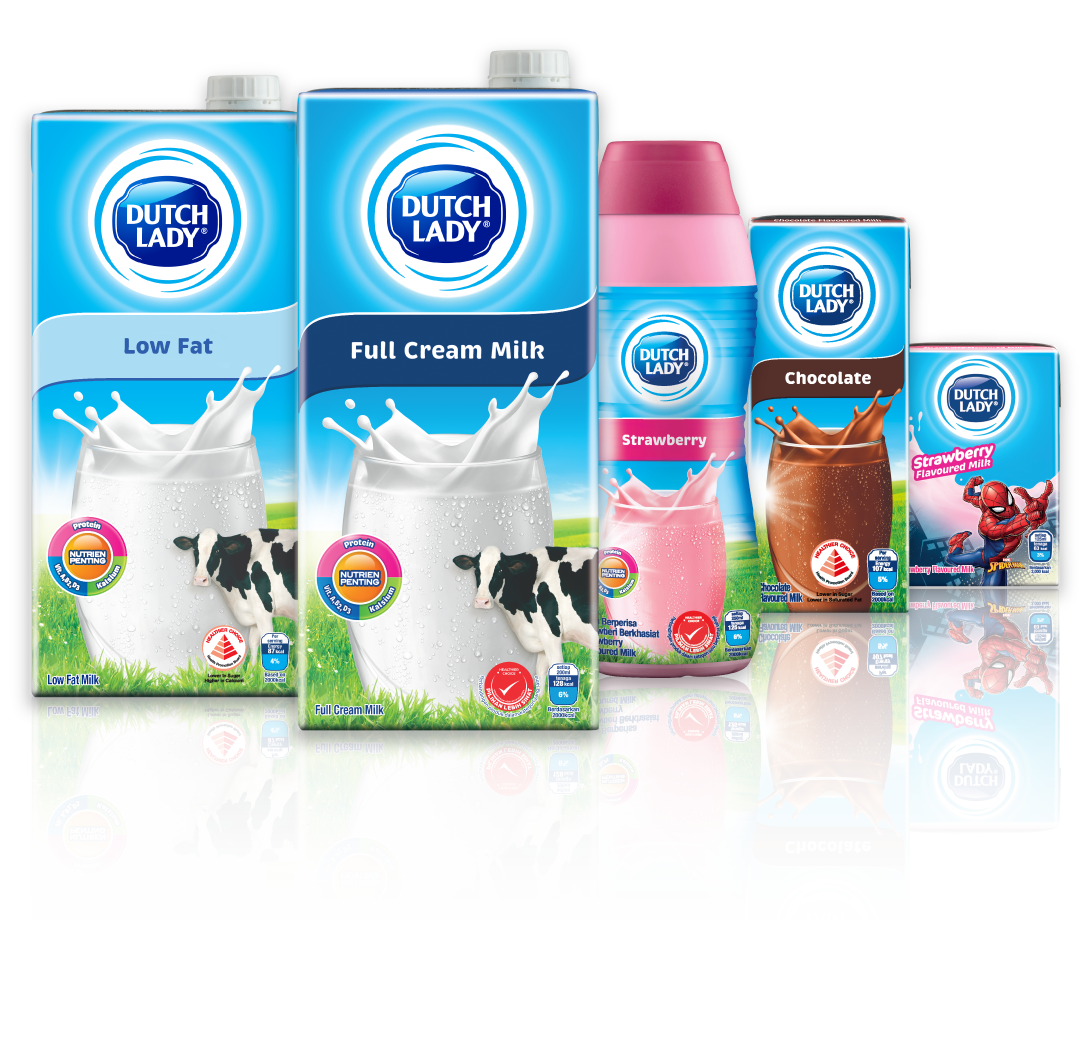 THE POWER OF PROTEIN
Why you need protein:

Your arm and leg muscles completely renew themselves every 3 months. Protein plays a critical role in helping your body build new muscle tissue1.
Milk. The whole package:

Not only is milk a great source of protein, it may also contain up to 8 other essential nutrients4 like Calcium and Vitamins A, B2, and D5. Plus, it's ready-to-drink, great for on-the-go, and oh-so-delicious!
A High Quality Protein:

Animal-based proteins2 are considered high quality proteins due to their easy digestibility and abundance of amino acids. There are 9 types that the human body can't produce, called the essential amino acids3, and milk naturally contains all of them — WOW!
Protein for
Every Stage of Life6
​Recovery After Sports
Getting enough high quality protein in milk helps muscles and tissue not only repair, but grow to become stronger than ever before!​
Growth and Development
Your growing children need sufficient protein to build strong muscles, bones and other tissues, so they can reach their full potential heights!
Healthy Ageing
As you age, your bone and muscle mass will decrease. We all know protein helps build muscles, but, research shows that protein is also a must for strong bones.
DELICIOUS
Treat your tastebuds to a flavour adventure with Dutch Lady Flavours. Choose from our delightful array of variants including indulgent chocolate flavour, sweet strawberry flavour, fruity banana flavour, and rich kurma flavour with real kurma extract – there's definitely a flavour for everyone.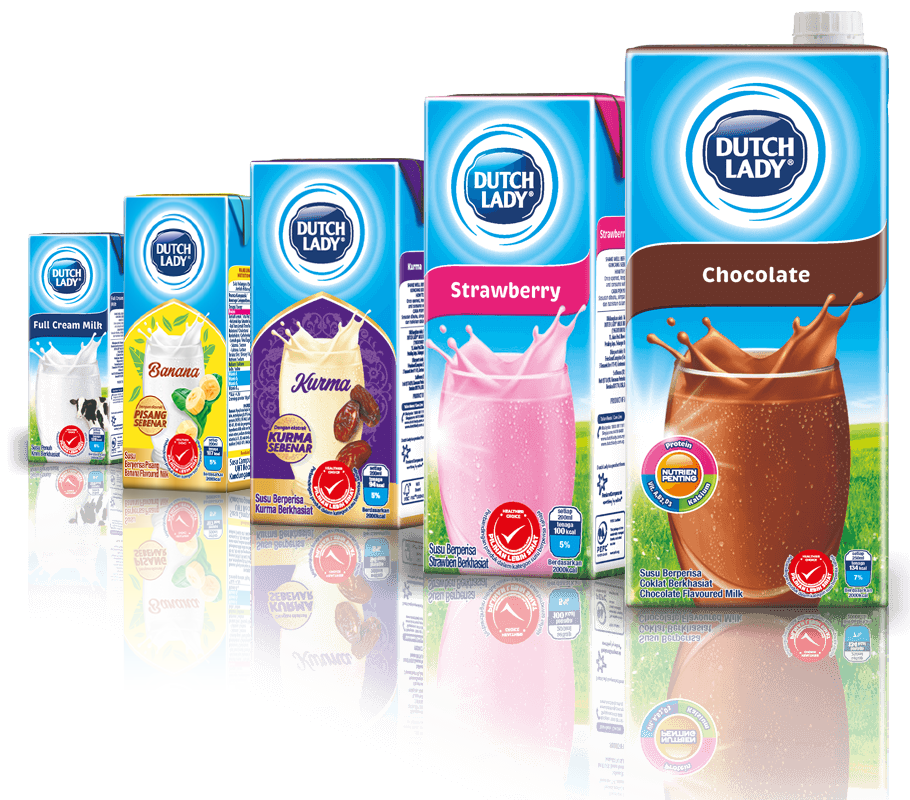 DELICIOUS MILK FLAVOURS
Best of Both Worlds
DELICIOUS

NUTRITIOUS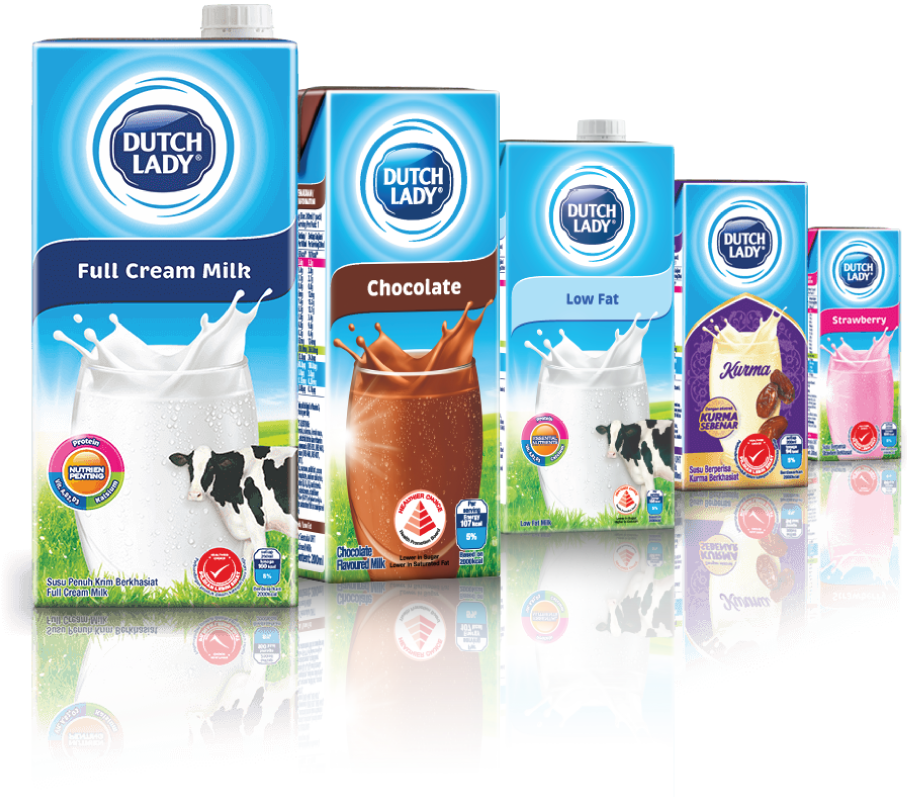 NUTRITIOUS
Deliciousness aside, did you also know that Dutch Lady Flavoured Milk are still healthy choices? Packed with protein, calcium, and essential nutrients, our flavoured milk range contains all the nutritional benefits of plain milk. With reduced sugar compared to our previous recipe, this already delicious snack is now even healthier than before!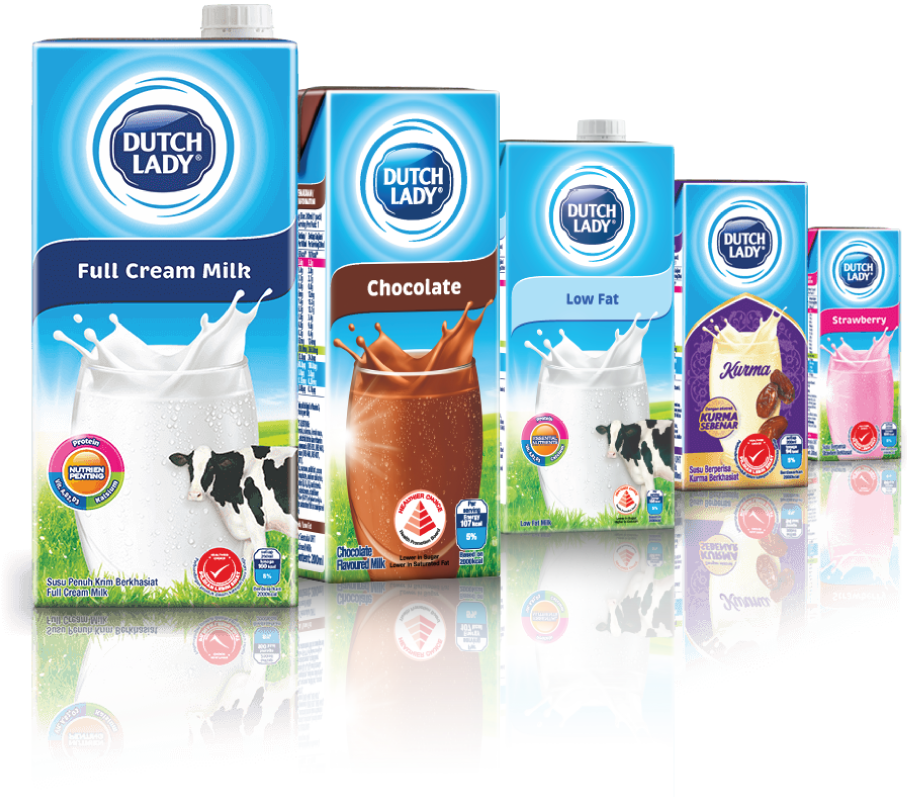 OUR PRODUCTS
Dutch Lady's range of delicious milk is packed with protein, calcium and essential nutrients so you and your family can stay strong all day, every day. Whether you prefer plain or flavoured milk, Dutch Lady has something that appeals to all nutritional needs and taste buds!